We Serve Over 700 Major Federal
Medical Facilities
And Provide More Than 70,000 Medical Products
TrillaMed, LLC is a Service-Disabled Veteran-Owned Small Business (SDVOSB) that is operated, managed and owned by three combat veterans who served as US Army Airborne Rangers. TrillaMed specializes in providing world-class medical materiel and MRO (Maintenance, Repair and Operating) supplies to the Department of Veterans Affairs, Department of Defense and other Government agencies. Driven by a military ethos of service and precision, we focus on our dual mission of providing world-class products and services while growing a firm that employs Vets to serve Vets.
Evolution of a Market Leader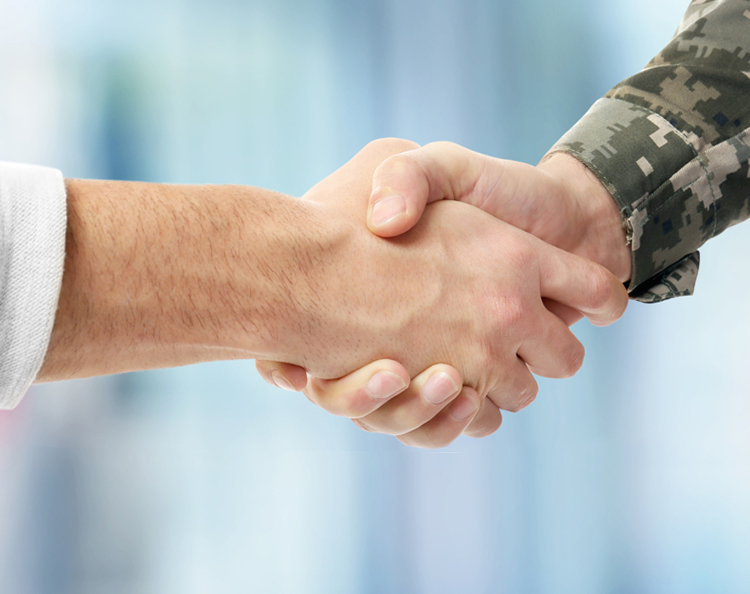 Our founding partners learned how to plan, build and serve through numerous successful military missions in armed conflict on behalf of the United States of America.
Read More
Primarily as members in various Special Operations Forces and/or intelligence agencies positions, these tours of duty include Vietnam, South America and the Middle East. The weight of America's national defense and the lives of their fellow soldiers helped our founders evolved into skilled planners because failure was deadly. We knew how to plan and how to win where the stakes where the highest so when the military chapter closed we turned our passion for excellence and focus on providing top tier planning in order to execute some of the most complicate business transaction in the world. Our team continues to execute this mission every day and we pride ourselves our ability to continue to bring the best to the vast federal market from our and leading sectors partners.
Our first carefully chosen step into the business world was construction because Frank Campanaro's family has played a critical role in this industry for over three generations.
Read More
Our team placed all their energies and the lessons they learned from combat behind building a world class construction company. We assembled the best talent from the inside and outside the industry to build a company that could win in a very complicated and important sector of the marketplace, the federal marketplace. Our efforts and expertise has earned our individual and team awards, which recognize the contribution of our collective team and its members because we are excited and built to deliver best-in-class products and services to the federal market. As a result, our past performance, we were encouraged to step out again into a new sector, medical servicing.
We feel that where we are today is a perfect fusion of all the paths and strengths that are core to our company.
Read More
For example, we moved from planning to win a federal constructions contract to build a hospital, to building a hospital and, now, we were invited by our federal clients and industry leaders to serve inside the structures we helped build. Our company is a company that is uniquely position to help those who seek to understand and win in this incredibly complex sector of our economy. We take all we have learned and continue to learn and pioneer in the federal space and fuse this knowledge with other industry leaders to provide the very best response to the Medical and Non-Medical Materiel requirements of the Department of Defense, Department of Veterans Affairs, Federal, State, Local Governments Agencies, and Major Hospital Systems. Our mission continues because our country deserves the very best.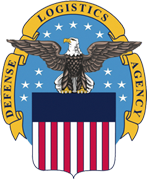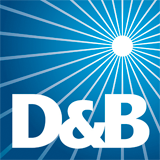 Dun & Bradstreet:
82-812-6321
Our Story, History & Culutre
TrillaMed provides the Department of Veterans Affairs, Department of Defense, Department of Health and Human Service, Other Government Agencies with superior brand name and medical and non-medical materiel, the most responsive distribution and the highest level of customer service.
Mission:
Professional Mission Statement:
Exceeding industry standards for quality, value and service
Develop and Maintain long-term relationships with our customers and clients
Strive for on-time zero-defect performance
Internal Company Mission:
Give 110% because we are Vets serving Vets!
Company Goal:
Employ Veterans, Minorities, Women and the Challenged
Subcontract to Veterans, Minorities, Women and the Challenged
Company Philosophy:
TrillaMed, LLC is a Service-Disabled Veteran-Owned Small Business (SDVOSB). At TrillaMed, we grow our business based on performance and work ethic, and not because of our SDVOSB status.
On behalf of the 27,000,000 million veterans in this country, we truly appreciate the opportunity to work on your projects and in return hire as many as those Vets as possible so that you may also feel good as you help us employ more of the nation's finest. Thank you. 
Capability:
TrillaMed teams with industry leaders such as CareFusion, GE, W.W. Grainger and other select healthcare manufacturers to deliver their superior products and to maximize customer satisfaction. Our distribution and logistics system utilizes the latest in EDI technology and secure website ordering for ease of customer use. 
National and Worldwide Coverage:
We serve and distribute products to over 700 U.S. Federal Government facilities worldwide, including at the Dept. of Defense, VA, the Department of Energy, Bureau of Indian Affairs and other Government agencies. 
Product Offerings:
We market key medical products for CareFusion, GE, and other healthcare manufacturers. Being W.W. Grainger's preferred national SDVOSB vendor to the Federal Government, we are the only SDVOSB that provides for immediate website acquisition of over 1,000,000 Grainger products while being able to source an additional 4,000,000 products.
Sales & Service:
TrillaMed has gained a noteworthy presence in the Federal Government Hospital System by fielding nationwide sales forces and delivering the highest level of logistical and customer service performance. We have specific sales force operations that target the VA and Dept. of Defense as well as the IHS (Indian Health Service). Our customer service utilizes a state-of-the art ERP platform for order processing, RFQ coordination, order management and returns. Grainger products acquired through the TrillaMed website include the unsurpassed timely Grainger delivery – typically 24-48 hours.
Prime Vendor Compliant:
TrillaMed is an active vendor to the designated Government Prime Vendors such as Cardinal Health, Owens & Minor, McKesson and the regional prime vendors such as American Medical Depot, Buffalo Hospital Supply, Claflin, Kreisers and Professional Hospital Supply.
Federal Contracting:
TrillaMed's contracting and operational capabilities draw upon years of expertise to transact effectively in the Federal environment and meet exacting Federal Government requirements.
Refund – Warranty Policy
Trillamed, LLC stands behind the products we sell. All merchandise is brand new in the original manufacturer's packaging and comes with the full manufacturer's warranty. All products we sell are covered solely by the manufacturer's warranty, the details of which are provided in the product information for each item, whenever available. The manufacturer warrants that their products are free from defects in regards to the material and workmanship. Repair and/or replacement may be issued for any product found to be defective under the terms of this warranty. Trillamed, LLC will assist with warranty issues that occur within the first year (365 days) after product purchase. All refunds or price adjustments due the customer will be processed within 7 days (1 week) of Trillamed, LLC receiving the refund or price adjustment from the manufacturer.
Leadership in Action
Executive Bios
TrillaMed's principal officers, managers and directors have strong backgrounds of leadership and operations in the U.S Military, including in Special Operations, as well as a high level of expertise in the medical industry and experience in logistics and business operations.
Principals
Frank Campanaro – Chief Executive Officer (CEO)
Frank Campanaro is Chief Executive Officer of TrillaMed, LLC. He is a former U.S. Army Airborne Ranger and a combat veteran.
Frank's passion for excellence brings quality service to TrillaMed's clients and customers, both private and Federal. His advisors consist of retired Flag Officers and respected business leaders from key sectors of industry and commerce.
Frank is a successful builder of relationships and companies. TrillaMed benefits from his direction and commitment as well as the broad and deep institutional Government Contracting experience he has built into the fiber of TrillaMed.M
Frank is deeply involved in many Military charities and is a founding member of the Board of Directors of VetPower and also the Fallen and Wounded Soldiers Fund (FWSF).
View Frank's Story On Inc. Magazine
Mike Kavanaugh – President
Michael Kavanaugh, TrillaMed's President, graduated with a business degree from St. Louis University, St Louis Missouri in 1971. After completing his first year of college he enlisted in the Army Airborne and served with the 173rd Airborne Brigade in Vietnam returning to the 101st Airborne Division. While serving with the 101st Airborne Division he attended Ranger School before his discharge as a Non Commissioned Officer.
After graduating from college he was recruited into capital medical sales by a leading medical company that manufactured diagnostic cardiac equipment. Michael has managed sales teams over the past 30 years for the most leading edge medical equipment companies in the United States.
Michael's goal as President for TrillaMed is to increase the amount of superior medical products being used to provide patient care for all Veterans and current active duty members of the United States Military.
Marty Sudz – Vice President of Medical Operations
Martin Sudz, TrillaMed's VP of Medical Operations, has 37 years experience in the medical, healthcare distribution, clinical and home healthcare field. Martin served as the Senior Vice-President Sales/Marketing and Customer Service for Corning Clinical Laboratories (at the time, the world's largest clinical laboratory), responsible for laboratory operations in Michigan, Ohio, Wisconsin, Illinois and Indiana, 1,200 employees and $115 million in revenues.
Martin was also the President and Owner of MJS Healthcare Consulting where he was a consultant on health care and long-term care for the Teamsters, Blue Cross and Blue Shield of Michigan, Medicaid (including board member of their steering committee), and the City of Detroit. He has also been an AXA financial planner and long-term care agent as well the Trillacorpe Construction Executive Vice-President of Corporate Affairs.
Martin graduated from University of Michigan with honors.
Privacy Statement
TrillaMed is committed to protecting your privacy and developing technology that gives you the most powerful and safe online experience. This Statement of Privacy applies to the TrillaMed Web site and governs data collection and usage. By using the TrillaMed website, you consent to the data practices described in this statement.
Collection of your Personal Information
TrillaMed collects personally identifiable information, such as your e-mail address, name, home or work address or telephone number. TrillaMed also collects anonymous demographic information, which is not unique to you, such as your ZIP code, age, gender, preferences, interests and favorites.
There is also information about your computer hardware and software that is automatically collected by TrillaMed. This information can include: your IP address, browser type, domain names, access times and referring Web site addresses. This information is used by TrillaMed for the operation of the service, to maintain quality of the service, and to provide general statistics regarding use of the TrillaMed Web site.
Please keep in mind that if you directly disclose personally identifiable information or personally sensitive data through TrillaMed public message boards, this information may be collected and used by others. Note: TrillaMed does not read any of your private online communications.
TrillaMed encourages you to review the privacy statements of Web sites you choose to link to from TrillaMed so that you can understand how those Web sites collect, use and share your information. TrillaMed is not responsible for the privacy statements or other content on Web sites outside of the TrillaMed and TrillaMed family of Web sites.
Use of your Personal Information 
TrillaMed collects and uses your personal information to operate the TrillaMed Web site and deliver the services you have requested. TrillaMed also uses your personally identifiable information to inform you of other products or services available from TrillaMed and its affiliates. TrillaMed may also contact you via surveys to conduct research about your opinion of current services or of potential new services that may be offered.
TrillaMed does not sell, rent or lease its customer lists to third parties. TrillaMed may, from time to time, contact you on behalf of external business partners about a particular offering that may be of interest to you. In those cases, your unique personally identifiable information (e-mail, name, address, telephone number) is not transferred to the third party. In addition, TrillaMed may share data with trusted partners to help us perform statistical analysis, send you email or postal mail, provide customer support, or arrange for deliveries. All such third parties are prohibited from using your personal information except to provide these services to TrillaMed, and they are required to maintain the confidentiality of your information.
TrillaMed does not use or disclose sensitive personal information, such as race, religion, or political affiliations, without your explicit consent.
TrillaMed keeps track of the Web sites and pages our customers visit within TrillaMed, in order to determine what TrillaMed services are the most popular. This data is used to deliver customized content and advertising within TrillaMed to customers whose behavior indicates that they are interested in a particular subject area.
TrillaMed Web sites will disclose your personal information, without notice, only if required to do so by law or in the good faith belief that such action is necessary to: (a) conform to the edicts of the law or comply with legal process served on TrillaMed or the site; (b) protect and defend the rights or property of TrillaMed; and, (c) act under exigent circumstances to protect the personal safety of users of TrillaMed, or the public.
Use of Cookies
The TrillaMed Web site use "cookies" to help you personalize your online experience. A cookie is a text file that is placed on your hard disk by a Web page server. Cookies cannot be used to run programs or deliver viruses to your computer. Cookies are uniquely assigned to you, and can only be read by a web server in the domain that issued the cookie to you.
One of the primary purposes of cookies is to provide a convenience feature to save you time. The purpose of a cookie is to tell the Web server that you have returned to a specific page. For example, if you personalize TrillaMed pages, or register with TrillaMed site or services, a cookie helps TrillaMed to recall your specific information on subsequent visits. This simplifies the process of recording your personal information, such as billing addresses, shipping addresses, and so on. When you return to the same TrillaMed Web site, the information you previously provided can be retrieved, so you can easily use the TrillaMed features that you customized.
You have the ability to accept or decline cookies. Most Web browsers automatically accept cookies, but you can usually modify your browser setting to decline cookies if you prefer. If you choose to decline cookies, you may not be able to fully experience the interactive features of the TrillaMed services or Web sites you visit.
Security of your Personal Information
TrillaMed secures your personal information from unauthorized access, use or disclosure. TrillaMed secures the personally identifiable information you provide on computer servers in a controlled, secure environment, protected from unauthorized access, use or disclosure. When personal information (such as a credit card number) is transmitted to other Web sites, it is protected through the use of encryption, such as the Secure Socket Layer (SSL) protocol.
Changes to this Statement
TrillaMed will occasionally update this Statement of Privacy to reflect company and customer feedback. TrillaMed encourages you to periodically review this Statement to be informed of how TrillaMed is protecting your information.
Contact Information
TrillaMed welcomes your comments regarding this Statement of Privacy. If you believe that TrillaMed has not adhered to this Statement, please contact TrillaMed at webadmin@trillamed.com. We will use commercially reasonable efforts to promptly determine and remedy the problem.
Terms of Use
AGREEMENT BETWEEN USER AND TrillaMed
The TrillaMed Web Site is comprised of various Web pages operated by TrillaMed.
The TrillaMed Web Site is offered to you conditioned on your acceptance without modification of the terms, conditions, and notices contained herein. Your use of the TrillaMed Web Site constitutes your agreement to all such terms, conditions, and notices.
MODIFICATION OF THESE TERMS OF USE
TrillaMed reserves the right to change the terms, conditions, and notices under which the TrillaMed Web Site is offered, including but not limited to the charges associated with the use of the TrillaMed Web Site.
LINKS TO THIRD PARTY SITES
The TrillaMed Web Site may contain links to other Web Sites ("Linked Sites"). The Linked Sites are not under the control of TrillaMed and TrillaMed is not responsible for the contents of any Linked Site, including without limitation any link contained in a Linked Site, or any changes or updates to a Linked Site. TrillaMed is not responsible for webcasting or any other form of transmission received from any Linked Site. TrillaMed is providing these links to you only as a convenience, and the inclusion of any link does not imply endorsement by TrillaMed of the site or any association with its operators.
NO UNLAWFUL OR PROHIBITED USE
As a condition of your use of the TrillaMed Web Site, you warrant to TrillaMed that you will not use the TrillaMed Web Site for any purpose that is unlawful or prohibited by these terms, conditions, and notices. You may not use the TrillaMed Web Site in any manner which could damage, disable, overburden, or impair the TrillaMed Web Site or interfere with any other party's use and enjoyment of the TrillaMed Web Site. You may not obtain or attempt to obtain any materials or information through any means not intentionally made available or provided for through the TrillaMed Web Sites.
USE OF COMMUNICATION SERVICES
The TrillaMed Web Site may contain bulletin board services, chat areas, news groups, forums, communities, personal web pages, calendars, and/or other message or communication facilities designed to enable you to communicate with the public at large or with a group (collectively, "Communication Services"), you agree to use the Communication Services only to post, send and receive messages and material that are proper and related to the particular Communication Service. By way of example, and not as a limitation, you agree that when using a Communication Service, you will not:
Defame, abuse, harass, stalk, threaten or otherwise violate the legal rights (such as rights of privacy and publicity) of others.
Publish, post, upload, distribute or disseminate any inappropriate, profane, defamatory, infringing, obscene, indecent or unlawful topic, name, material or information.
Upload files that contain software or other material protected by intellectual property laws (or by rights of privacy of publicity) unless you own or control the rights thereto or have received all necessary consents.
Upload files that contain viruses, corrupted files, or any other similar software or programs that may damage the operation of another's computer.
Advertise or offer to sell or buy any goods or services for any business purpose, unless such Communication Service specifically allows such messages.
Conduct or forward surveys, contests, pyramid schemes or chain letters.
Download any file posted by another user of a Communication Service that you know, or reasonably should know, cannot be legally distributed in such manner.
Falsify or delete any author attributions, legal or other proper notices or proprietary designations or labels of the origin or source of software or other material contained in a file that is uploaded.
Restrict or inhibit any other user from using and enjoying the Communication Services.
Violate any code of conduct or other guidelines which may be applicable for any particular Communication Service.
Harvest or otherwise collect information about others, including e-mail addresses, without their consent.
Violate any applicable laws or regulations.
TrillaMed has no obligation to monitor the Communication Services. However, TrillaMed reserves the right to review materials posted to a Communication Service and to remove any materials in its sole discretion. TrillaMed reserves the right to terminate your access to any or all of the Communication Services at any time without notice for any reason whatsoever.
TrillaMed reserves the right at all times to disclose any information as necessary to satisfy any applicable law, regulation, legal process or governmental request, or to edit, refuse to post or to remove any information or materials, in whole or in part, in TrillaMed's sole discretion.
Always use caution when giving out any personally identifying information about yourself or your children in any Communication Service. TrillaMed does not control or endorse the content, messages or information found in any Communication Service and, therefore, TrillaMed specifically disclaims any liability with regard to the Communication Services and any actions resulting from your participation in any Communication Service. Managers and hosts are not authorized TrillaMed spokespersons, and their views do not necessarily reflect those of TrillaMed.
Materials uploaded to a Communication Service may be subject to posted limitations on usage, reproduction and/or dissemination. You are responsible for adhering to such limitations if you download the materials.
MATERIALS PROVIDED TO TrillaMed OR POSTED AT ANY TrillaMed WEB SITE
TrillaMed does not claim ownership of the materials you provide to TrillaMed (including feedback and suggestions) or post, upload, input or submit to any TrillaMed Web Site or its associated services (collectively "Submissions"). However, by posting, uploading, inputting, providing or submitting your Submission you are granting TrillaMed, its affiliated companies and necessary sublicensees permission to use your Submission in connection with the operation of their Internet businesses including, without limitation, the rights to: copy, distribute, transmit, publicly display, publicly perform, reproduce, edit, translate and reformat your Submission; and to publish your name in connection with your Submission.
No compensation will be paid with respect to the use of your Submission, as provided herein. TrillaMed is under no obligation to post or use any Submission you may provide and may remove any Submission at any time in TrillaMed's sole discretion.
By posting, uploading, inputting, providing or submitting your Submission you warrant and represent that you own or otherwise control all of the rights to your Submission as described in this section including, without limitation, all the rights necessary for you to provide, post, upload, input or submit the Submissions.
LIABILITY
THE INFORMATION, SOFTWARE, PRODUCTS, AND SERVICES INCLUDED IN OR AVAILABLE THROUGH THE TrillaMed WEB SITE MAY INCLUDE INACCURACIES OR TYPOGRAPHICAL ERRORS. CHANGES ARE PERIODICALLY ADDED TO THE INFORMATION HEREIN. TrillaMed AND/OR ITS SUPPLIERS MAY MAKE IMPROVEMENTS AND/OR CHANGES IN THE TrillaMed WEB SITE AT ANY TIME. ADVICE RECEIVED VIA THE TrillaMed WEB SITE SHOULD NOT BE RELIED UPON FOR PERSONAL, MEDICAL, LEGAL OR FINANCIAL DECISIONS AND YOU SHOULD CONSULT AN APPROPRIATE PROFESSIONAL FOR SPECIFIC ADVICE TAILORED TO YOUR SITUATION.
TrillaMed AND/OR ITS SUPPLIERS MAKE NO REPRESENTATIONS ABOUT THE SUITABILITY, RELIABILITY, AVAILABILITY, TIMELINESS, AND ACCURACY OF THE INFORMATION, SOFTWARE, PRODUCTS, SERVICES AND RELATED GRAPHICS CONTAINED ON THE TrillaMed WEB SITE FOR ANY PURPOSE. TO THE MAXIMUM EXTENT PERMITTED BY APPLICABLE LAW, ALL SUCH INFORMATION, SOFTWARE, PRODUCTS, SERVICES AND RELATED GRAPHICS ARE PROVIDED "AS IS" WITHOUT WARRANTY OR CONDITION OF ANY KIND. TrillaMed AND/OR ITS SUPPLIERS HEREBY DISCLAIM ALL WARRANTIES AND CONDITIONS WITH REGARD TO THIS INFORMATION, SOFTWARE, PRODUCTS, SERVICES AND RELATED GRAPHICS, INCLUDING ALL IMPLIED WARRANTIES OR CONDITIONS OF MERCHANTABILITY, FITNESS FOR A PARTICULAR PURPOSE, TITLE AND NON-INFRINGEMENT.
TO THE MAXIMUM EXTENT PERMITTED BY APPLICABLE LAW, IN NO EVENT SHALL TrillaMed AND/OR ITS SUPPLIERS BE LIABLE FOR ANY DIRECT, INDIRECT, PUNITIVE, INCIDENTAL, SPECIAL, CONSEQUENTIAL DAMAGES OR ANY DAMAGES WHATSOEVER INCLUDING, WITHOUT LIMITATION, DAMAGES FOR LOSS OF USE, DATA OR PROFITS, ARISING OUT OF OR IN ANY WAY CONNECTED WITH THE USE OR PERFORMANCE OF THE TrillaMed WEB SITE, WITH THE DELAY OR INABILITY TO USE THE TrillaMed WEB SITE OR RELATED SERVICES, THE PROVISION OF OR FAILURE TO PROVIDE SERVICES, OR FOR ANY INFORMATION, SOFTWARE, PRODUCTS, SERVICES AND RELATED GRAPHICS OBTAINED THROUGH THE TrillaMed WEB SITE, OR OTHERWISE ARISING OUT OF THE USE OF THE TrillaMed WEB SITE, WHETHER BASED ON CONTRACT, TORT, NEGLIGENCE, STRICT LIABILITY OR OTHERWISE, EVEN IF TrillaMed OR ANY OF ITS SUPPLIERS HAS BEEN ADVISED OF THE POSSIBILITY OF DAMAGES. BECAUSE SOME STATES/JURISDICTIONS DO NOT ALLOW THE EXCLUSION OR LIMITATION OF LIABILITY FOR CONSEQUENTIAL OR INCIDENTAL DAMAGES, THE ABOVE LIMITATION MAY NOT APPLY TO YOU. IF YOU ARE DISSATISFIED WITH ANY PORTION OF THE TrillaMed WEB SITE, OR WITH ANY OF THESE TERMS OF USE, YOUR SOLE AND EXCLUSIVE REMEDY IS TO DISCONTINUE USING THE TrillaMed WEB SITE.
SERVICE CONTACT : webadmin@trillamed.com
DISCLAIMER
TrillaMed is the distributor, not the manufacturer, and we are sharing information with IT providers, financial institutions and other professional agencies. A third-party vendor may process orders on behalf of TrillaMed.
INDEMNITY
You agree to defend, indemnify, and hold TrillaMed, its officers, directors, employees, agents, licensors, vendors, and suppliers, harmless from and against any claims, actions or demands, liabilities and settlements including without limitation, reasonable legal and accounting fees, resulting from, or alleged to result from, the use of the TrillaMed website.
TERMINATION/ACCESS RESTRICTION
TrillaMed reserves the right, in its sole discretion, to terminate your access to the TrillaMed Web Site and the related services or any portion thereof at any time, without notice. GENERAL To the maximum extent permitted by law, this agreement is governed by the laws of the State of Washington, U.S.A. and you hereby consent to the exclusive jurisdiction and venue of courts in Oakland County, Michigan, U.S.A. in all disputes arising out of or relating to the use of the TrillaMed Web Site. Use of the TrillaMed Web Site is unauthorized in any jurisdiction that does not give effect to all provisions of these terms and conditions, including without limitation this paragraph. You agree that no joint venture, partnership, employment, or agency relationship exists between you and TrillaMed as a result of this agreement or use of the TrillaMed Web Site. TrillaMed's performance of this agreement is subject to existing laws and legal process, and nothing contained in this agreement is in derogation of TrillaMed's right to comply with governmental, court and law enforcement requests or requirements relating to your use of the TrillaMed Web Site or information provided to or gathered by TrillaMed with respect to such use. If any part of this agreement is determined to be invalid or unenforceable pursuant to applicable law including, but not limited to, the warranty disclaimers and liability limitations set forth above, then the invalid or unenforceable provision will be deemed superseded by a valid, enforceable provision that most closely matches the intent of the original provision and the remainder of the agreement shall continue in effect. Unless otherwise specified herein, this agreement constitutes the entire agreement between the user and TrillaMed with respect to the TrillaMed Web Site and it supersedes all prior or contemporaneous communications and proposals, whether electronic, oral or written, between the user and TrillaMed with respect to the TrillaMed Web Site. A printed version of this agreement and of any notice given in electronic form shall be admissible in judicial or administrative proceedings based upon or relating to this agreement to the same extent an d subject to the same conditions as other business documents and records originally generated and maintained in printed form. It is the express wish to the parties that this agreement and all related documents be drawn up in English.
COPYRIGHT AND TRADEMARK NOTICES
All contents of the TrillaMed Web Site are: Copyright 2010 by TrillaMed and/or its suppliers. All rights reserved.
TRADEMARKS
The names of actual companies and products mentioned herein may be the trademarks of their respective owners.
The example companies, organizations, products, people and events depicted herein are fictitious. No association with any real company, organization, product, person, or event is intended or should be inferred.
Any rights not expressly granted herein are reserved.
NOTICES AND PROCEDURE FOR MAKING CLAIMS OF COPYRIGHT INFRINGEMENT
Pursuant to Title 17, United States Code, Section 512(c)(2), notifications of claimed copyright infringement under United States copyright law should be sent to Service Provider's Designated Agent. ALL INQUIRIES NOT RELEVANT TO THE FOLLOWING PROCEDURE WILL RECEIVE NO RESPONSE. See Notice and Procedure for Making Claims of Copyright Infringement.