TrillaMed provides customers with end-to-end support from procurement to delivery and implementation.
TrillaMed teams with industry leaders such as GE HealthCare, Stryker, Thermo Fisher Scientific, Getinge, and other select healthcare manufacturers to deliver their superior products and improve patient outcomes. Our distribution and logistics system utilizes the latest in EDI technology and secure website ordering for ease of customer use.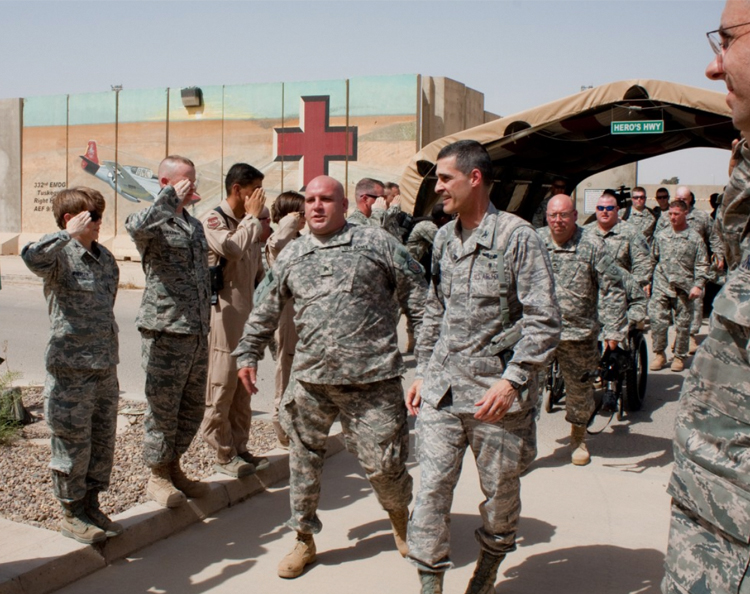 TrillaMed is an industry-leading Service-Disabled Veteran-Owned Small Business (SDVOSB) that specializes in supplying high-quality medical material to the Department of Defense, Veterans Health Administration, Bureau of Indian Affairs, Bureau of Prisons, National Institutes of Health, and other Government agencies. Since its inception in 2008, TrillaMed has risen to the highest levels in the government contracting field, supplying $500 million of critical capital medical equipment, medical disposables, and pharmaceuticals from over 30 established, respected, and industry-leading OEMs. With TrillaMed's in-house contracting expertise, we are able to offer our government customers access to more than 70,000 state-of-the-art healthcare solutions via multiple contract vehicles. TrillaMed adds significant value to procurement actions through its demonstrated program management, sales support, logistics, contract administration, and distribution expertise.
Major Federal Medical Facilities Served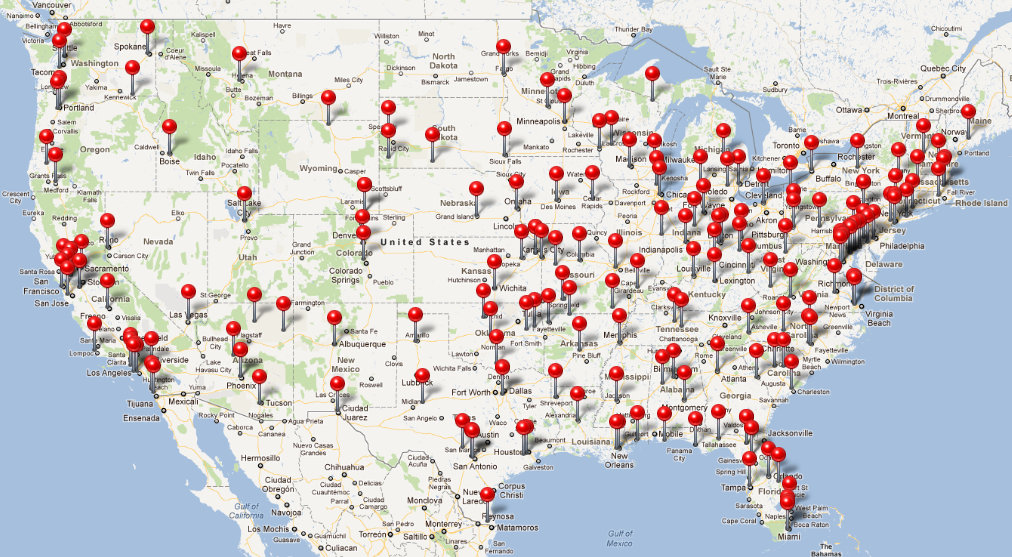 Sales and Services
Since its founding in 2008, TrillaMed has gained a noteworthy presence in the Federal Government hospital system by fielding nationwide sales forces and delivering the highest level of logistical and customer service performance. We have specific salesforce operations that target the VA and Dept. of Defense as well as IHS (Indian Health Service). Our customer service team utilizes state-of-the-art ERP and EDI platforms for order processing, RFQ coordination, order management, and product returns. Sales have grown steadily and now sum to more than $500 million total in healthcare products and services provided to Federal Government customers.
TrillaMed has provided capital medical equipment, surgical instrumentation, medical disposables, radiopharmaceuticals, and healthcare facility maintenance products through established distributor relationships with world-class OEMs including GE HealthCare, Stryker Corporation, Getinge USA, Aesculap, PETNET Solutions / Siemens, Vyaire Medical, Thermo Fischer Scientific, Grainger, Omnicell, and many others.
Federal Government Contracting
TrillaMed's contracting and operational capabilities draw upon years of expertise to transact effectively in the Federal environment and meet exacting Federal Government requirements. TrillaMed holds several multiple-award contract vehicles with Federal agencies including FSS Medical Surgical Schedule, FSS Pharmaceutical Schedule, E-CAT, GSA Multiple Award Schedule, DAPA Med/Surg and Equipment, and DAPA Pharmaceutical contracts
Prime Vendor Compliant
TrillaMed maintains operations that are fully prime vendor compliant and is an active vendor to the designated Government Prime Vendors such as Cardinal Health, Owens & Minor, Medline, and Concordance.
EDI
TrillaMed currently possesses inbound and outbound Electronic Data Interchange (EDI) capabilities with all VA and DoD Prime Vendors and several of our higher-volume OEMs, including Aesculap and Molnlycke, helping to improve the efficiency and accuracy of the large number of orders processed. Plans are underway to expand our EDI capabilities to include additional vendor trading partners.
Refund - Warranty Policy
As an Authorized Distributor to more than 30 world-class OEMs, TrillaMed is able to pass along to its customers full coverage under the respective manufacturer's warranty. TrillaMed, LLC stands behind the products we sell. All merchandise is brand new in the original manufacturer's packaging and comes with the full manufacturer's warranty. All products we sell are covered solely by the manufacturer's warranty, the details of which are provided in the product information for each item, whenever available. The manufacturer warrants that their products are free from defects in regards to the material and workmanship. Repair and/or replacement may be issued for any product found to be defective under the terms of this warranty. TrillaMed, LLC will assist with warranty issues that occur within the first year (365 days) after the product purchase. All refunds or price adjustments due to the customer will be processed within 7 days (1 week) of TrillaMed, LLC receiving the refund or price adjustment from the manufacturer.
Customer Testimonials
Each and every relationship developed by TrillaMed is a true "partnership" in every sense of the word. From our collaboration with front-line Government health care providers striving daily to ensure the very best care for their Veteran, warfighter, and civilian patients who we support by providing innovative sourcing solutions and streamlining the acquisition process, to the leading small and large healthcare OEMs offering the latest technologies in products and services who we help to successfully navigate the complexities of Federal procurement processes with our proven contracting, logistics, sales, and distribution expertise — we all share a collective mission to improve medical outcomes for patients.
Below are but a few of the testimonials received from our partners on the contracting and supply sides attesting to the service excellence provided by our firm.
"Thank you . . . as always, it's a pleasure doing business with TrillaMed, LLC."
– Contract Specialist, VA Network Contracting Office 12 / Great Lakes Acquisition Center
"I love working with you – you make things seem so seamless."
– Contracting Officer, VA Network Contracting Office 4
"Thank you . . . You are wonderful to work with. I plan on retiring next March and I can honestly say the one name that has stuck out in these last few years I've been with the VA is TrillaMed. You have a great company."
– Services Team, VA Network Contracting Office 16
"TrillaMed was with us in lockstep, not only via [TrillaMed employee]'s superpowers in convincing senior decision-makers and contracting officers that moving forward with the [OEM partner] / TrillaMed team is the most reasonable and responsible way forward, but also in sourcing and supplying related products which made our solution technically unique but which [OEM partner] would not have been able to supply directly. This is the power of consultative selling and teamwork – textbook cases for both."
– Director of Government Contracts with TrillaMed's largest OEM partner
"Many thanks for your help with this order. I appreciate your diligence and follow-through!"
– Safe Patient Handling & Mobility Coordinator with a VA healthcare system in VISN 22
"You are my favorite contractor EVER! You have been an absolute pleasure to work with. I was lucky the day I found you."
– Services Team, VA Network Contracting Office 16
"Wow, closing in on $3M in [division name] orders with TrillaMed in just one month. No question TrillaMed is an indispensable partner in our success. Thank you all! [TrillaMed employee], we need to clone you and double our volume."
– Division Strategic Director with a TrillaMed OEM partner firm
"So proud of this team and the leadership and support of our TrillaMed partners! Thank you all!"
– Government Accounts Director with one of TrillaMed's OEM partner firms
"Thanks to you all for being such a great and easy company to work with."
Contract Specialist, VA Network Contracting Office 7
"Thank you all for always promptly providing information we need to serve our Veterans. You all always meet our needs with great support!"
– RME Coordinator, Patient Services, VISN 15 Medical Center
"I've always just dealt with you, but I tell ya, [TrillaMed employee] was wonderful! She was so helpful and patient as we kept changing our minds on what it was we wanted. And she was fast, too. We really appreciate you and your company. I love working with y'all."
– Services Team, VA Network Contracting Office 16