We Serve Over 700 Major Federal
Medical Facilities
And Provide More Than 70,000 Medical Products
Serving more than 700 Federal healthcare facilities globally for the Dept. of Defense and Dept. of Veterans Affairs, and numerous other Government agencies, TrillaMed is a proven, best-in-class distributor of Medical, Facility, and New Construction products.
Dedicated, Passionate & Capable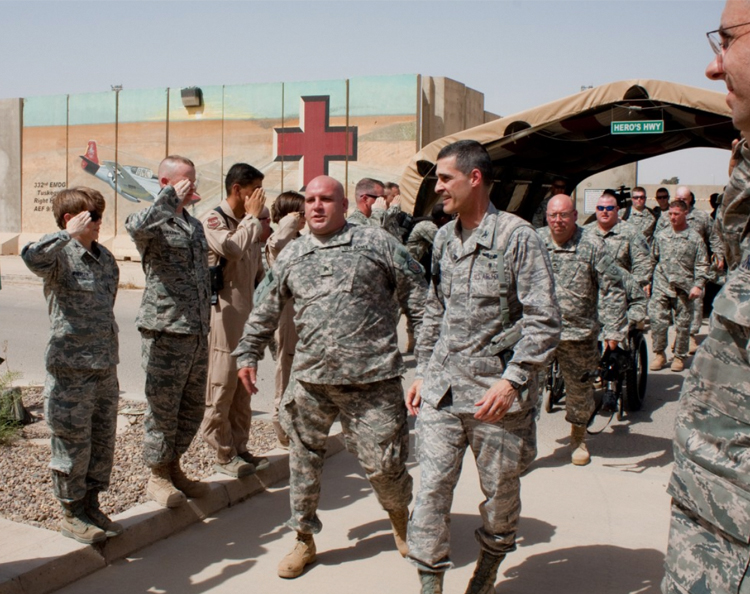 Originally a national, award winning construction contractor, our team was urged by Government buyers to assist further with supply side logistics. Having designed and built medical…
Read More
…and other facilities under rigorous military spec, we mastered complementary specialties in security design, alternative energy and facilities management … a truly unique cascade of knowledge that traditional suppliers don't have. From being on site daily, we inherently knew the "physical" and "personnel" side of hospital and facility logistics and we became the Federal buyer's value added liaison to OEMs, which is a win for all involved.
Serving more than 700 Federal medical facilities globally for the Dept. of Defense and Dept. of Veterans Affairs, and numerous other Government facilities, TrillaMed is a proven, best in class distributor of Medical, Facility, and New Construction products…
Read More
Serving more than 700 Federal medical facilities globally for the Dept. of Defense and Dept. of Veterans Affairs, and numerous other Government facilities, TrillaMed is a proven, best in class distributor of Medical, Facility, and New Construction products:
•  TrillaMed is a full service distributor with our own ERP and EDI compliant portal
•  We manage our own proposal writing, national sales team and customer care dept.
•  We manage shipping, warranty and training as well as invoicing for Federal buyers.
•  Our Supply Schedules: E-cat, GSA, FSS and DAPA (several BPA and MMESO awards)
•  Fully compliant with all DoD and VA Prime Vendors; have DEA/State pharma licenses
•  TrillaMed maintains a CVE Verified SDVOSB status.
Our product range of over One Million non-medical items, from hospital lighting to chemicals, has been expanded to include the FORTUNE 500's high-tech medical equipment, med/surg and radiopharmaceuticals-positioning TrillaMed as the "go to" hospital distributor.
Consequent to its construction roots, TrillaMed supplies infrastructure, smart energy, fire & safety, and security products. We also distribute a full line of various modular structures and can rapidly assemble a hurricane resistant clinic in 45 days, to include furniture and computer hardware. We provide seamless procurement of quality FORTUNE products from A to Z.
TrillaMed serves more than 700 medical facilities globally for DoD and VA, with a diversity of 70,000 medical products. TrillaMed offers over 1,000,000 MRO products to include Fire & Safety, Energy, Security & PPE as well as Chemical and a broad range of other products to: VA, Prisons and BIA/BIE, as well as the Dept.'s of Energy, Labor and Defense both nationally and globally.
Major Federal Medical Facilities Served by TrillaMed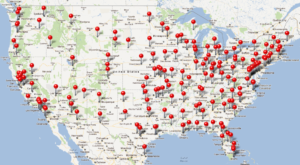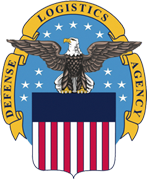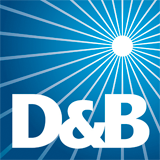 Dun & Bradstreet:
82-812-6321
Sales
Since its founding in 2008, TrillaMed has provided capital medical equipment, surgical instrumentation, medical disposables, radiopharmaceuticals, and healthcare facility maintenance products through established distributor relationships with world-class OEMs including GE Healthcare, Stryker Corporation, Getinge USA, Aesculap, McKesson, CareFusion, PETNET Solutions / Siemens, Vyaire Medical, Thermo Fischer Scientific, Grainger, and many others.
TrillaMed holds several multiple-award contract vehicles with Federal agencies including FSS Medical Surgical Schedule, FSS Pharmaceutical Schedule, GSA Safety Schedule, and DAPA Contract.
Annual sales have grown steadily and now total nearly $90M per year in health care products and services provided to Federal Government customers.
Contract Vehicles
In addition to being a long-time FSS and DAPA schedule holder, TrillaMed possesses unique relevant experience providing products and services under requirements-type contract vehicles.  TrillaMed has gained significant program management expertise through involvement in numerous enterprise-wide and standardization contracts for the VA and DoD, including:
DoD medical logistical incentive agreement contract for world-wide standardization of high-usage, mission-critical IV catheters. The IV catheter contract exceeded $125M in sales to the Federal Government supplying CONUS, OCONUS, Europe, and the Pacific-based treatment facilities. The program required significant coordination between the OEM, TrillaMed, Prime Vendor Networks, and the military treatment facilities to ensure a flawless supply chain.
VISN 1-wide initiative to upgrade all GE Healthcare MAC5500 EKG machines to wireless and upgrade the VISN server architecture to handle the EKG wireless load. 
TrillaMed is an active participant in the VA Strategic Acquisition Center (SAC) Non-Expendable Equipment Program, having been awarded the GE Healthcare Vital Signs Monitoring Systems nation-wide contract #36C10G18D0041 valued at $2.3M.
Another Non-Expendable Equipment Program contract awarded to TrillaMed by the SAC involves the provision of Non-Powered Sit-to-Stand and Transfer Aids (patient lift equipment) manufactured by Handicare throughout the U.S., its territories, Guam, and the Philippines.
VISN 23-wide initiative for the implementation of GE Healthcare-brand MAC5500 EKG Systems, CASE Stress Test Systems, MUSE Cardiology platform, and MARS Holter Monitoring Platforms.
Other notable contract performance with significant impact to patient care includes:
TrillaMed is nearing completion of this 4-1/2 year $4.25M contract to provide Mobile MRI and PET/CT Scan Services — including mobile trailer, scanning equipment, and staffed technologists – at the VA Medical Center located at Fort Harrison, Montana.
TrillaMed is replacing the existing physiological and telemetry monitoring system allowing for communication with the cardiology management system, interoperability with existing vital signs monitors, and performance of evaluations and comparisons of patient 12-lead EKG readings. This Ann Arbor VAMC project is valued at $4.9M. 
Provision of (145) Stryker S3 Patriot hospital beds to the VA facility in Bay Pines, Florida. Value: $2.1M.
Procurement, delivery, and logistics for a 5-year contract totaling $4.3M to supply radiopharmaceuticals / imaging isotopes to the H.H. McGuire VA Medical Center in Richmond, Virginia.
Prime Vendor Compliant
TrillaMed maintains operations that are fully prime vendor compliant and has agreements in place with American Medical Depot, Cardinal Health, Concordance, Medline, and Owens & Minor.
EDI
TrillaMed currently possesses inbound and outbound Electronic Data Interchange (EDI) capabilities with several of our higher-volume OEMs including Aesculap and Molnlycke, helping to improve the efficiency and accuracy of the large number of orders processed. Plans are underway to expand our EDI capabilities to include the processing of product orders from many of our prime vendor trading partners.
Customer Service
A full-time dedicated Customer Service Department supports all sales activities picking up immediately post-sale and following through to provide order status updates, schedule deliveries, coordinate installations, and assist with requests for warranty service. 
Warranty
As an Authorized Distributor to more than 20 world-class OEMs, TrillaMed is able to pass along to its customers full coverage under the respective manufacturer's warranty.
Customer Testimonials
Each and every relationship developed by TrillaMed is a true "partnership" in every sense of the word. From our collaboration with front-line Government health care providers striving daily to ensure the very best care for their Veteran, warfighter, and civilian patients who we support by providing innovative sourcing solutions and streamlining the acquisition process, to the leading small and large health-care OEMs offering the latest technologies in products and services who we help to successfully navigate the complexities of Federal procurement processes with our proven contracting, logistics, sales, and distribution expertise — we all share a collective mission to improve medical outcomes for patients.
Below are but a few of the testimonials received from our partners on the contracting and supply sides attesting to the service excellence provided by our firm.
"Thank you . . . as always, it's a pleasure doing business with TrillaMed, LLC."
– Contract Specialist, VA Network Contracting Office 12 / Great Lakes Acquisition Center
"I love working with you – you make things seem so seamless."
– Contracting Officer, VA Network Contracting Office 4
"Thank you . . . You are wonderful to work with. I plan on retiring next March and I can honestly say the one name that has stuck out in these last few years I've been with the VA is TrillaMed. You have a great company."
– Services Team, VA Network Contracting Office 16
 "TrillaMed was with us in lock step, not only via [TrillaMed employee]'s superpowers in convincing senior decision makers and contracting officers that moving forward with the [OEM partner] / TrillaMed team is the most reasonable and responsible way forward, but also in sourcing and supplying related products which made our solution technically unique but which [OEM partner] would not have been able to supply directly. This is the power of consultative selling and teamwork – textbook cases for both."
– Director of Government Contracts with TrillaMed's largest OEM partner
"Many thanks for your help with this order. I appreciate your diligence and follow-through!"
– Safe Patient Handling & Mobility Coordinator with a VA healthcare system in VISN 22
 "You are my favorite contractor EVER! You have been an absolute pleasure to work with. I was lucky the day I found you."
– Services Team, VA Network Contracting Office 16
"Wow, closing in on $3M in [division name] orders with TrillaMed in just one month. No question TrillaMed is an indispensable partner in our success. Thank you all! [TrillaMed employee], we need to clone you and double our volume."
– Division Strategic Director with a TrillaMed OEM partner firm
"So proud of this team and the leadership and support of our TrillaMed partners! Thank you all!"
– Government Accounts Director with one of TrillaMed's OEM partner firms
"Thanks to you all for being such a great and easy company to work with."
Contract Specialist, VA Network Contracting Office 7
"Thank you all for always promptly providing information we need to serve our Veterans. You all always meet our needs with great support!"
– RME Coordinator, Patient Services, VISN 15 Medical Center
"I've always just dealt with you, but I tell ya, [TrillaMed employee] was wonderful! She was so helpful and patient as we kept changing our minds on what it was we wanted. And she was fast, too. We really appreciate you and your company. I love working with y'all."
– Services Team, VA Network Contracting Office 16