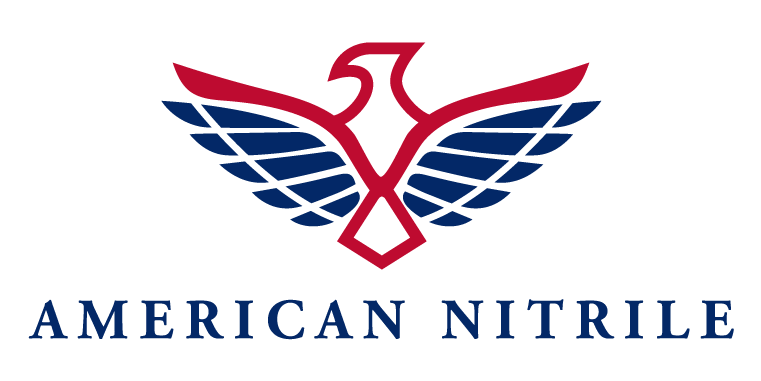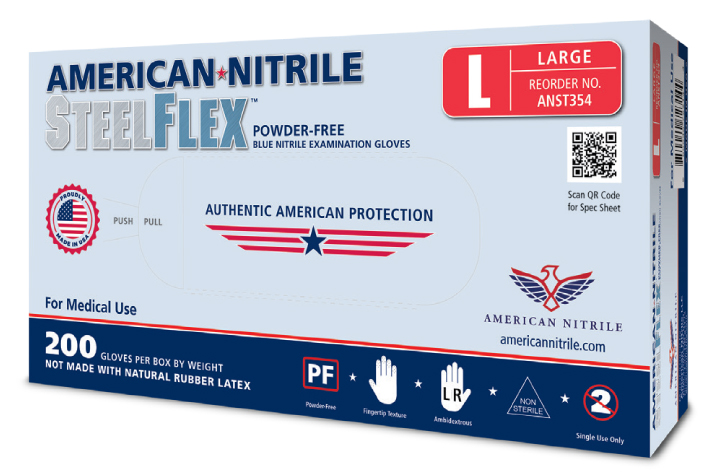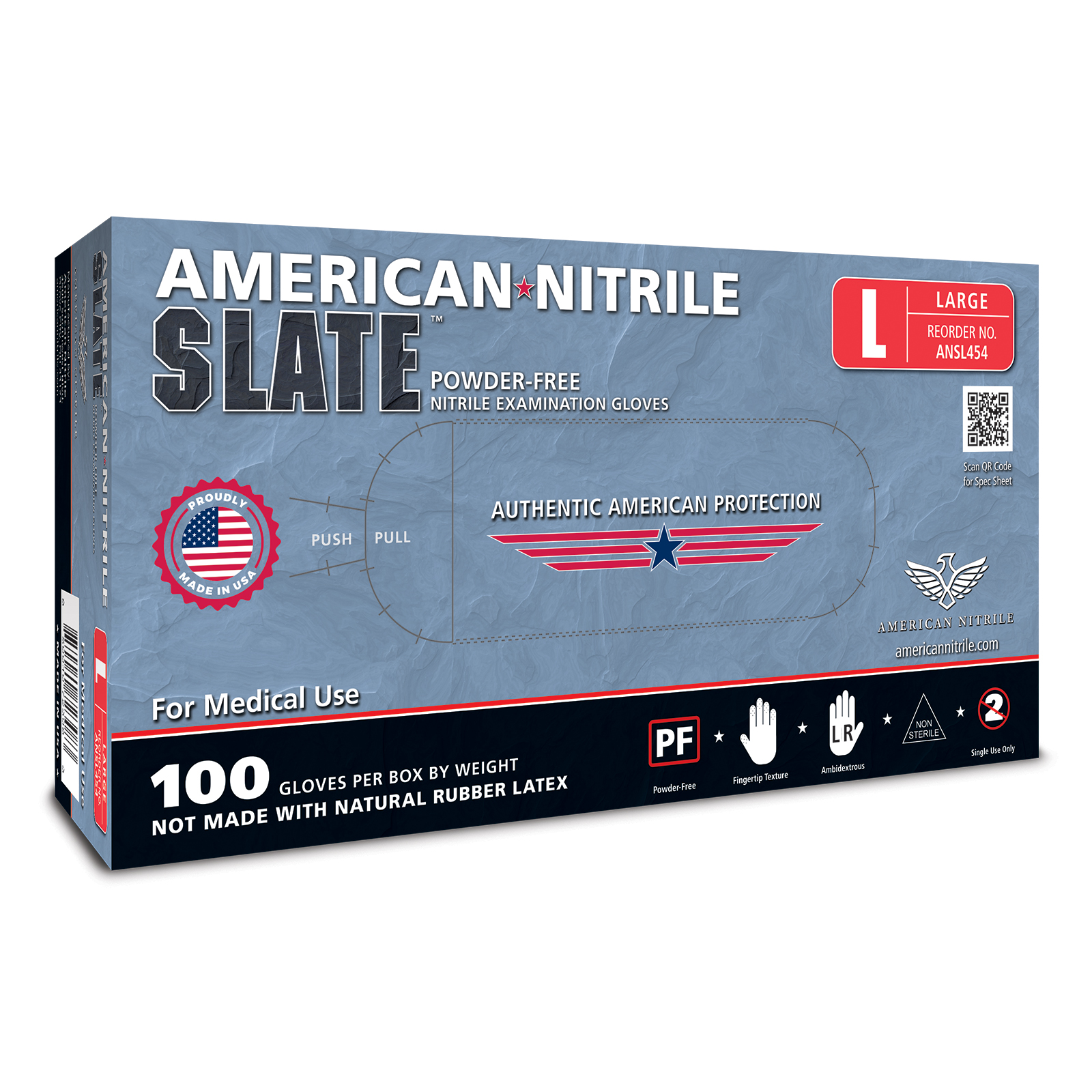 TrillaMed is excited to announce a partnership with American Nitrile to provide American-Made Nitrile gloves for our Government customers.
TrillaMed and American Nitrile are pleased to offer an excellent domestic solution for nitrile exam gloves. Reliance on non-TAA manufactured nitrile gloves has resulted in a myriad of issues, including lack of supply/product, prolonged backorders, poorer product quality, insufficient supply chain transparencies, and logistical hurdles.
As a solution to this, TrillaMed wishes to introduce American Nitrile, a small business – owned, managed, and operated in Grove City, Ohio. American Nitrile manufactures state-of-the-art American-made nitrile gloves out of its 527,000 sq. ft. facility, possessing extensive production capacities with more than 25 million gloves manufactured per month with over-all production scaling to 300 million gloves per month in calendar year 2023.
Thanks to American Nitrile's extensive manufacturing, supply chain, and PPE sales experience and TrillaMed's dedicated and experienced teams in customer care, proposals/quotes, and project management, our partnership strives to provide high quality, American-made Nitrile gloves to our Federal customers nationwide.
This is an absolute game changer for Federal acquisitions! The high quality U.S.A.-manufactured nitrile glove will ensure superior product quality, fresh and abundant supply, streamlined logistics, supply chain transparency, and cost savings.
Product samples immediately available! Please contact sales@trillamed.com for any inquiries.