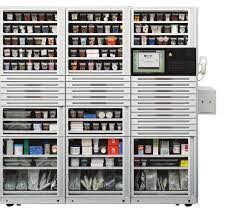 TrillaMed is proud to partner with Omnicell to provide state-of-the-art pharmacy automation technology.
TrillaMed has partnered with Omnicell, Inc., a leading provider of medication management solutions and adherence tools for healthcare systems and pharmacies. Omnicell has long served the Veterans Health Administration and other Federal healthcare agencies by providing premier pharmacy automation solutions through numerous Federal contract vehicles. The partnership between TrillaMed and Omnicell gives Federal healthcare facilities access to state-of-the-art pharmacy automation equipment, award-winning quality and design, and value based pricing—directly supporting VA healthcare providers' efforts to deliver exceptional medical care to our nation's Veterans. Omnicell's autonomous pharmacy solutions offer workflow automation, data intelligence, and expert service that enable caregivers everywhere to focus on improving patient outcomes.
TrillaMed recently received a visit from the Aesculap Mobile Learning Lab to get hands-on experience with Aesculap's latest technologies.
In August, TrillaMed received a visit from Aesculap's Mobile Learning Lab as a part of Aesculap's National Neuro Education Tour. Inside the 39-foot tractor trailer, TrillaMed employees got the chance to participate in hands-on product demonstrations of Aesculap's latest technologies, including Aesculap's ELAN 4 Power System, Aeos Robotic Digital 3D Microscope, Hydrocephalus Shunt Portfolio with the new M.blue and proGAV 2.0 Valves, and the next generation SterilContainer System.
The partnership between Aesculap and TrillaMed has resulted in many notable successful outcomes for both companies since its beginning in 2010, especially in their sterile containers line. This first-hand experience with Aesculap products provided TrillaMed employees with better all-around knowledge of the products and new developments from Aesculap, meaning we can better assist customers with their purchases.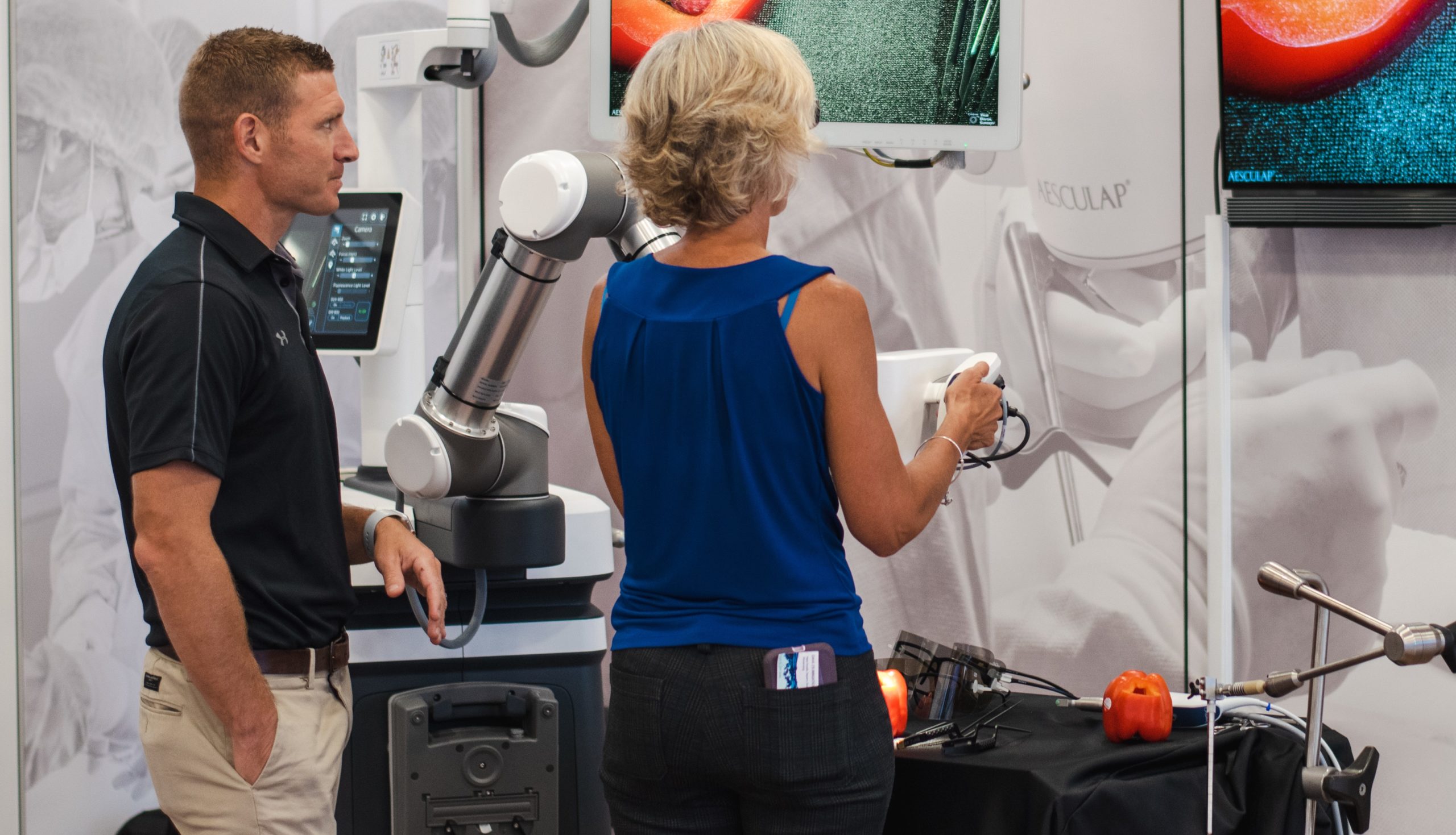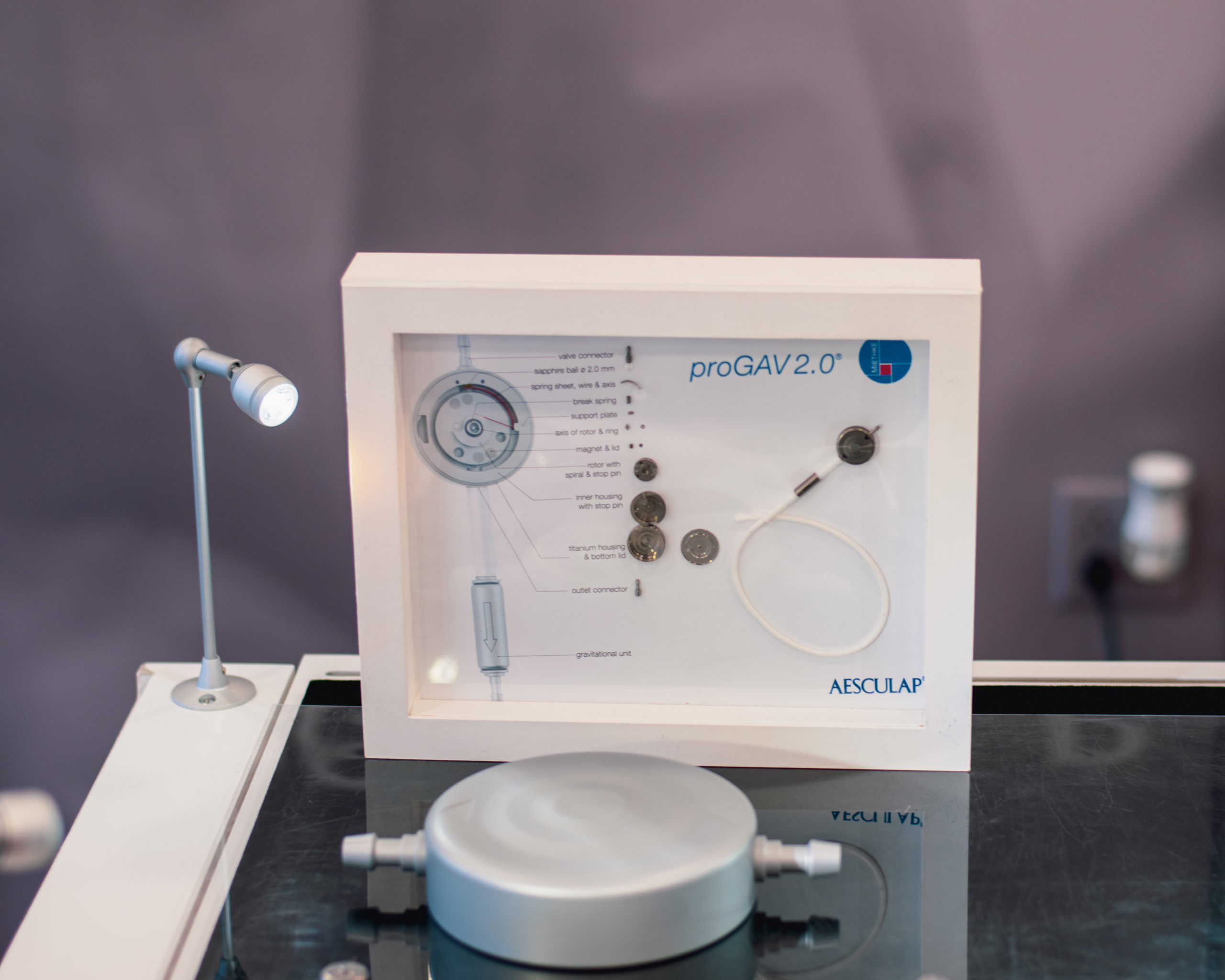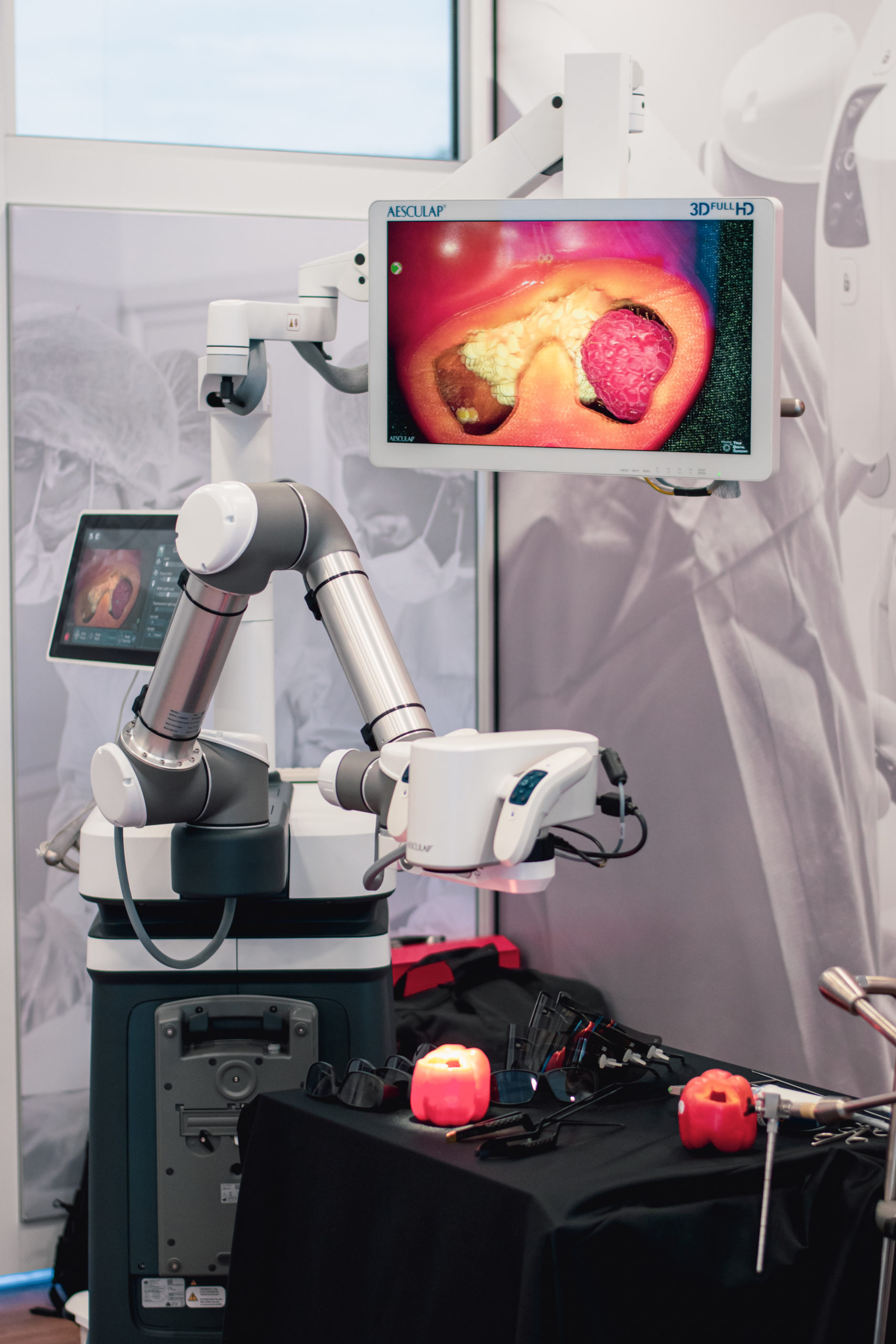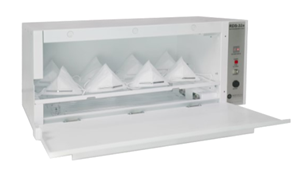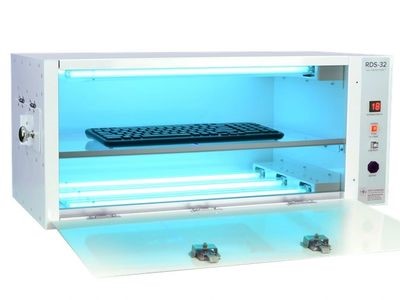 TrillaMed is now offering the RDS-32a Rapid UVC Decontamination Systems through their partnership with TMG Health Technologies.
TrillaMed and TMG Health Technologies have partnered together to offer the Rapid UVC Decontamination Systems (RDS-32a). RDS-32a is a hands-free, chemical-free, and risk-free decontamination device designed for the sanitation of sensitive electronics, devices, tools, personal effects, and supplies. The RDS-32a system standardizes cleaning protocols using M2D Technology that guarantees all major pathogens, including SARS-CoV2, C-diff Spores, MRSA, and MERS, are terminated to an efficacy of >99.99% in less than 30 seconds. The RDS-32a is the proven solution to extending PPE supply inventories and preventing cross contamination. TMG Health Technologies's Rapid UVC Decontamination Systems can be employed in fixed and mobile room applications, so it can be utilized in any department of any healthcare facility.
TrillaMed now provides RapidAI neuroimaging stroke software.
TrillaMed is excited to partner with RapidAI to redefine care for life-threatening neurovascular and vascular conditions, reducing treatment times and improving patient outcomes. The RapidAI stroke portfolio combines advanced imaging and workflow to enable physicians to make faster, more accurate triage or transfer decisions. RapidAI uses artificial intelligence (AI) to extract greater meaning from medical imaging data and to develop tools that ultimately help physicians improve patient care. RapidAI also allows stroke team members to communicate and coordinate patient care every step of the way—from pre-diagnosis through treatment. TrillaMed brings RapidAI to the Federal sector, creating the opportunity to implement RapidAI's important and life-saving neuroimaging stroke software within healthcare facilities run by the Department of Defense, Department of Veterans Affairs, and numerous other government agencies.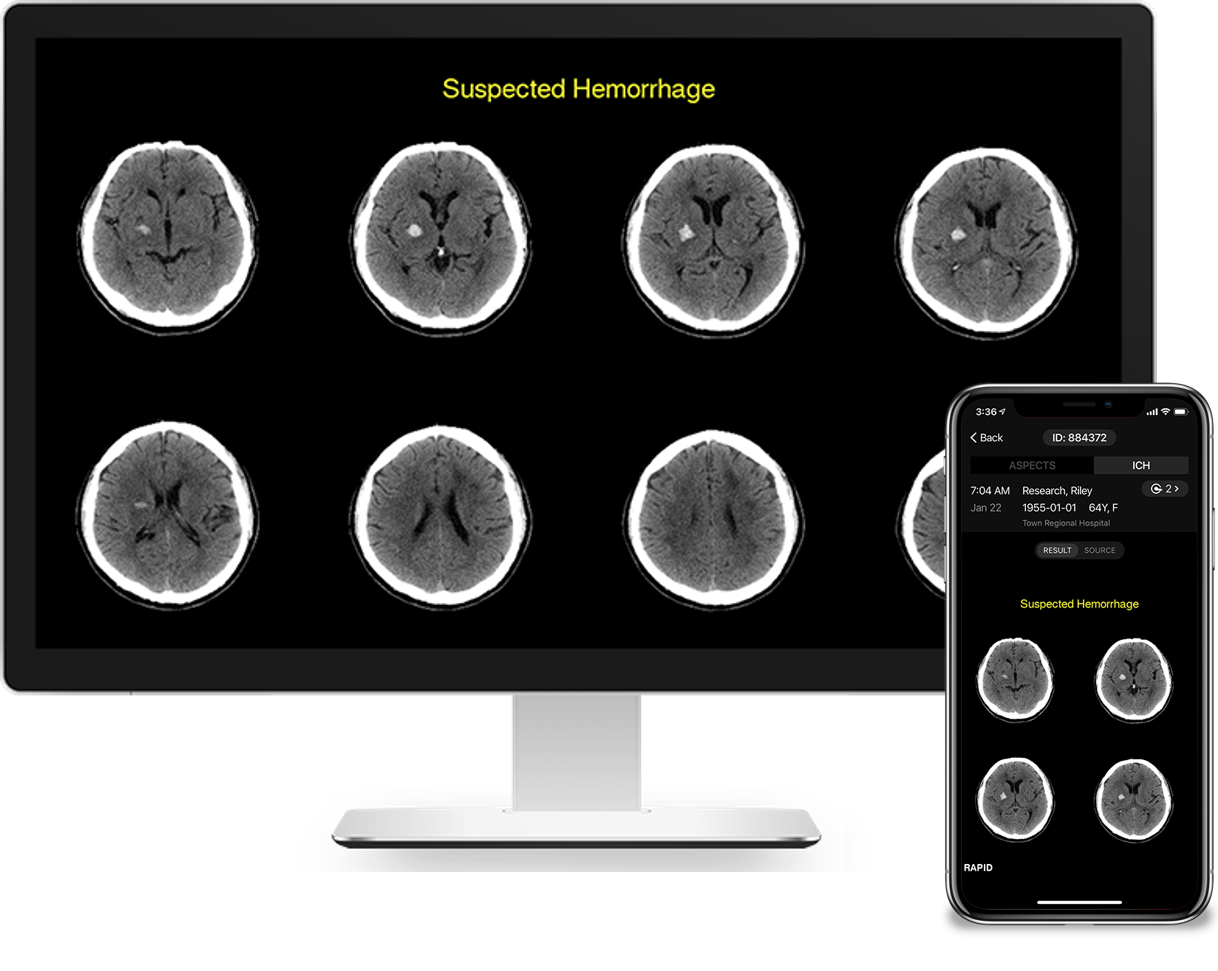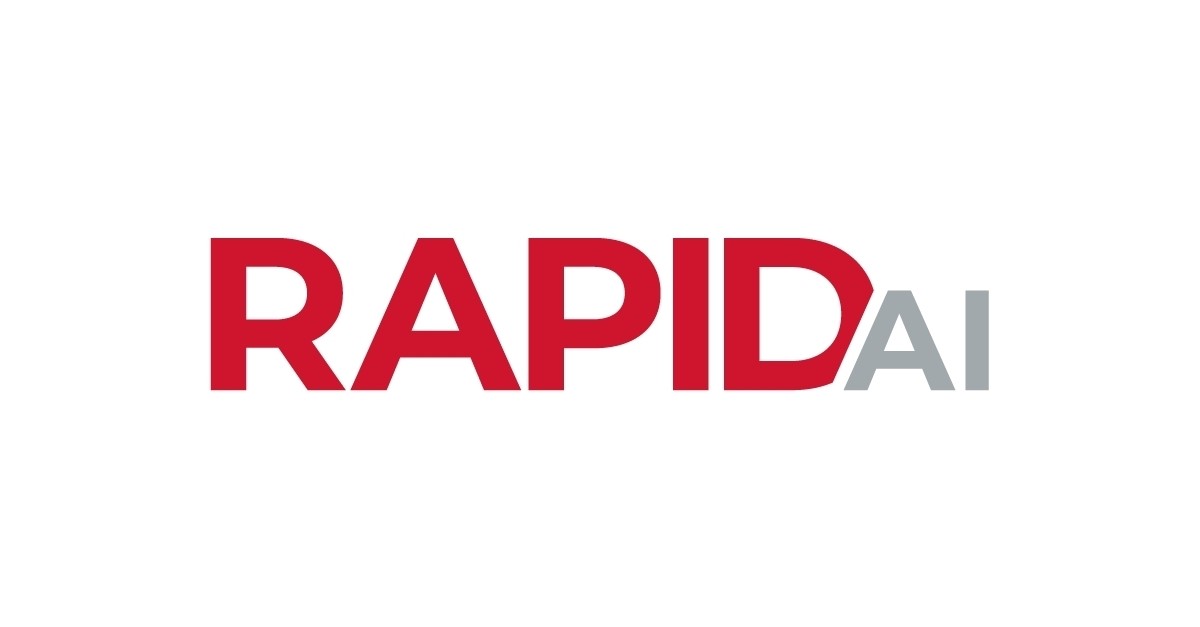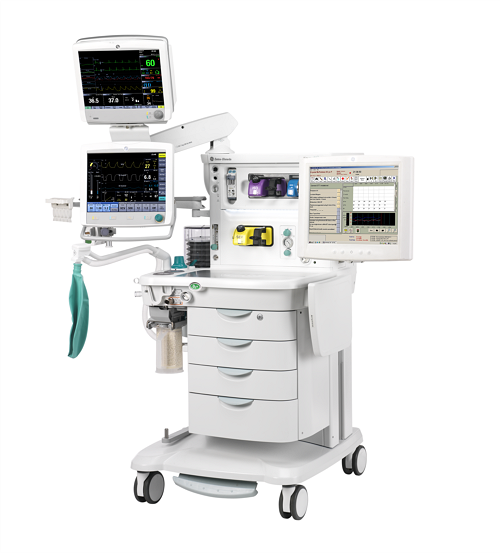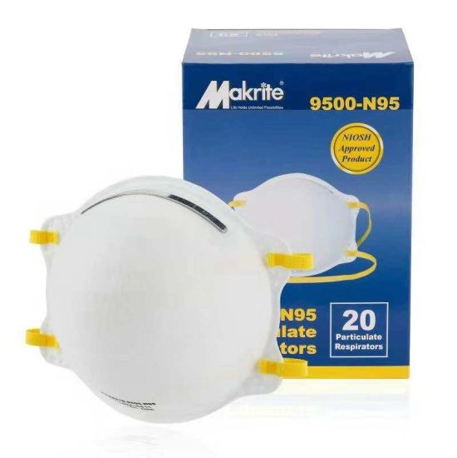 TrillaMed rises to the challenge of COVID-19 to provide life-saving products to hospitals and healthcare centers.
In the face of the COVID-19 (SARS-CoV2) pandemic, TrillaMed was able to pivot quickly and seamlessly in order to provide urgent products and supplies to meet Federal medical facilities' emergent needs. We worked with our OEM partners, like Molnlycke, MCR Safety, and Stryker, to provide vital PPE for healthcare workers, even during a shortage of supplies. In light of the healthcare supply shortages caused by COVID-19, TrillaMed worked with GE Healthcare to supply modified anesthesia delivery equipment that could be used as life-saving ventilators for COVID-19 patients.
Also, TrillaMed worked with Thermo Fisher Scientific to provide ultra-low-temp pharmacy refrigeration systems required to keep the COVID-19 vaccine at the proper temperature. Additionally, because TrillaMed is a vetted supplier, we were able to source additional items outside of our 30 OEM partners, meaning we could provide more products and supplies to the VA Medical Centers, DoD Hospitals, IHS Health Facilities, and other Federal facilities we serve. Despite the challenges that COVID-19 presented, TrillaMed's tenacity and flexibility allowed us to help ensure the safety of healthcare workers while providing supplies that made it possible to give the highest quality care to patients suffering from the effects of the COVID-19 virus.